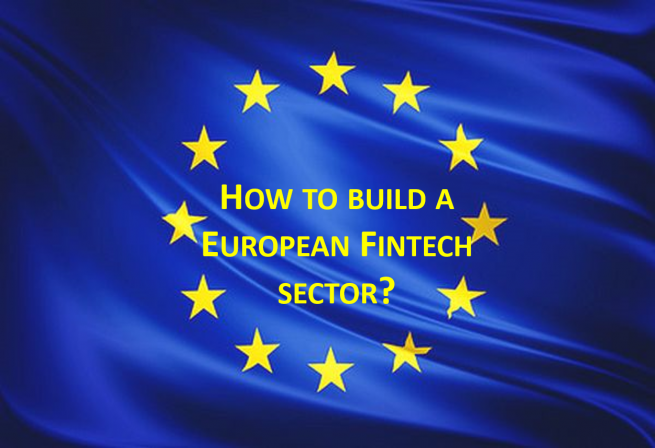 On March 2017, European Commission send a public consultation on FinTech to seek input from stakeholders to further develop the Commission's policy approach towards technological innovation in financial services. All citizens and organizations were welcome to contribute. Financement Participatif France, the representative professional association of the crowdfunding sector, answered the consultation.
Crowdfunding (financement participative in French) is an efficient tool to direct citizens' savings towards financing the real economy. Based on the principles of proximity, choice, transparency and traceability, crowdfunding allows an optimum allocation of resources through an intermediary platform which investigates, analyses and rigorously selects companies' projects before proposing to individual investors to finance them.
For instance, in Europe, alternative finance experienced a booming growth of 92% and reached € 5.4 billion in 2015. In France, in 2016, nearly € 235 million was collected by crowdfunding platforms, a growth of 40% of funds raised in one year[1]. Research by Massolution published in 2014 forecasted that worldwide crowdfunding will collect up to $ 1,000 billion in 2020.
However, the development of the crowdfunding sector could be greatly supported at the European level through the setting of a harmonized legal regulatory framework.
This European framework would ensure healthy and fair competition, protection of investors and issuers and fight against money laundering and terrorism financing.
i.       The European context: disparate national regulations
Adopted over the past three years in the context of the exemptions of MiFID and Prospectus directives[2] implemented under the appreciation of each Member States, national regulations on crowdfunding generate distortions of competition on the European market and complexity for the platforms wishing to extend their services throughout the European Union. Thus, they make it difficult for investors and issuers to access the single European market for crowdfunding.
For example, platforms in the UK are registered with the Financial Conduct Authority which authorizes them to conduct the Reception and Transmission of Orders (RTO), but not placement, and to promote financial products. Moreover, the suitability test performed with investors is a test of relatively light « appropriateness » and not of « suitability ».
In Germany, the regulators who had allowed platforms to communicate about their activities and their projects only with economic media just enlarged this possibility to all media, provided that the information disseminated respects the principles of clarity and transparency.
France has been a pioneer in Europe in setting up a regulatory framework dedicated to crowdfunding platforms with the creation of two regimes in October 2014. France now has a proven practice with firms who operate under these industry-specific statutes:
The crowdfunding intermediary (Intermédiaire en Financement Participatif (IFP)), supervised by the ACPR, for lending platforms and donation platforms or rewards-based crowdfunding – this statute hitherto optional for donation and rewards-based crowdfunding platforms has become mandatory since the end of 2016. Some 100 IFPs are listed in the Orias register[3] .
The Participating Investment Advisor (Conseiller en Investissements Participatifs (CIP)), supervised by the AMF, for the platforms intermediating specific financial instruments and minibons. Some 44 CIPs are listed in the Orias register.
The CIP statute permits a prospectus exemption for fundraising up to € 2.5 million, but this threshold is raised to € 5 million if the platform is approved as an investment firm.
If the French regulatory framework is particularly well construed for the advice and information of investors, it is finally less the case on two points: for the issuers' protection and for the process of exercise of the platform activities.
Besides, it fails to take into account the own specificities of an activity carried through an internet platform, notably the client relationship exclusively carried through digital channels, important number of clients for small individuals amounts, double client typology (investors and issuers), advice concept on numerous securities offers, etc.
In the end, the freedom of appreciation granted to each regulator has led to an over-implementation of key directives and to regulatory jungle for the concerned actors to the expense of the consumers.
ii.       Proposal: creating a uniform European framework
Financement Participatif France (FPF) is the representative professional association of the crowdfunding sector. Created in August 2012, it now gathers 150 members, including 70 platforms of all crowdfunding categories. FPF wishes that the European Union set up the conditions for a long-term and structured development of the sector:
The viability of economic models of the sector's professionals;
The development of innovation, compatible with the treatment process professionalisation;
The conditions of a safe and loyal competition between the Member States' actors;
The protection conditions essential for the investors and issuers, notably in term of conflict of interests' management; and
The necessary rules to fight against money laundering and financing of terrorism.
For this purpose, Financement Participatif France, in association with Paris Europlace[4], the FINANCE INNOVATION cluster, the Office de Coordination Bancaire et Financière[5], the European Crowdfunding Network and the France FinTech association, asks for the creation of a European statutes aiming at:
Defining the rules directly applicable below all the exemption thresholds of existing European legislations: MiFID II, Prospectus, PSD2, etc.;
Making ineffective any "over-implementation" by a national authority;
Allowing the possibility to have a European passport;
Ensuring the supervision of the national regulators through direct application.
iii.       Conclusion
Currently, national crowdfunding regulations do not promote fair competition in the European market. In addition, the advent of Brexit calls for particular attention to be placed on future evolution of regulation in the UK.
Europe needs to go towards a sectorial simplification and harmonization at the European level through the creation a common regime – based on a proportionality principle – to be directly applicable by the national regulators. Such European regulation would ensure the investors' and issuers' protection and the sector transparency, while remaining open to innovation.
—————————–
[1] French Barometer of crowdfunding 2016 by KPMG for Financement Participatif France
[2] As amended from time to time.
[3] Orias is the single register for intermediaries in insurance, bank and finance
[4] Paris EUROPLACE represents all the major players of the Paris Financial Centre, French and international corporates, investors, banks and financial intermediaries
[5] The Office de Coordination Bancaire et Financière (OCBF) is an organization that joins together 135 financial institutions, most of which are small and medium-sized French entities, subsidiaries or branches of major French or foreign groups.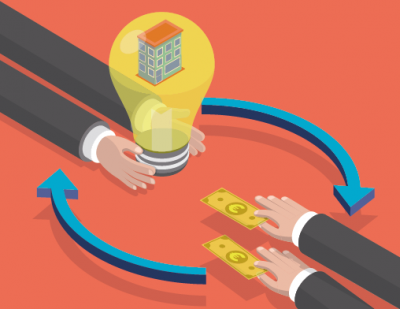 Des nouvelles des travaux menés par la Commission immobilier
La commission sur le crowdfunding immobilier réunit trimestriellement 19 plateformes de financement participatif. Fort du succès de la co-rédaction du guide sur le crowdfunding immobilier publié en juillet 2016 (
disponible ici
), la commission a poursuivi ses travaux sur 2016 et 2017.
En novembre 2016, une réunion réunissant les principaux établissements du crédit dédiés au financement des professionnels de l'immobilier (SOCFIM, Crédit Mutuel ARKEA, Société Générale) était organisée en présence des plateformes de la commission. Cette réunion constructive permis d'aborder :
Le retour d'expérience des établissements de crédit sur le crowdfunding immobilier ;
La complémentarité des établissements de crédit et des plateformes ;
L'évolution du financement de la promotion immobilière et les tendances du marché.
En janvier 2017, une réunion était organisée pour évoquer le sujet du promoteur TERLAT placé en redressement judiciaire. Cette réunion fût l'occasion de :
Préciser la situation du promoteur afin que toutes les plateformes soient au même niveau d'information. Aucune perte en capital n'a été constatée à ce jour et le promoteur avance efficacement sur la mise en oeuvre d'un plan de restructuration ;
Partager les bonnes pratiques d'audit entre plateformes afin d'améliorer l'appréciation des risques inhérents à la promotion immobilière ;
Collaborer avec Hellocrowdfunding qui référence l'ensemble des opérations de crowdfunding immobilier et ainsi améliorer la transparence vis-à-vis des investisseurs sur les engagements cross-plateformes des promoteurs.
Souleymane-Jean Galadima
Pilote de la Commission Immobilier
Crowdfunding is a relatively 'young' form of financing – especially for SMEs and startups, but also for not-for-profit projects – that is developing fast in Europe. While researchers point out its benefits, among them the fact that project owners have greater control, and financial risk is spread among a larger number of people, they also note its drawbacks. The latter include a high cost of capital, occasional displays of a 'herd mentality', capable of depriving potentially worthier projects of adequate funding, and risks for investors from incompetence or fraud on the part of the project owners, and unclear regulations.
The European Commission (through a communication and two reports) and the European Parliament (through three resolutions) have taken an active interest in this form of financing. As a result, the Commission recently conducted a study on the state of the European crowdfunding market. It found that, while crowdfunding is developing fast, it is still concentrated in a few countries (the United Kingdom, France, Germany, Italy and the Netherlands), which have introduced tailored domestic regimes, and that it remains, for the time being, a national phenomenon with limited cross-border activity. The study therefore concluded that for the moment there is no strong case for EU-level policy intervention. Nonetheless, given the encouraging trends and the potential of crowdfunding to become a key source of financing for SMEs over the long term, the Commission noted that it will maintain regular dialogue with European supervisory authorities, Member States and the crowdfunding sector to monitor and review its development.

Conformément à l'article 11 de l'ordonnance n°2016-1635 du 1er décembre 2016 renforçant le dispositif français de lutte contre le blanchiment et le financement du terrorisme, l'article L548-2 du code monétaire et financier a été modifié pour rendre obligatoire le statut d'Intermédiaire en Financement Participatif (IFP) pour les plateformes de don. 
Le statut IFP est obligatoire pour les plateformes de don
« I.- Sont intermédiaires en financement participatif les personnes qui exercent, à titre habituel, l'intermédiation au sens de l'article L. 548-1 pour les opérations de prêt à titre onéreux ou sans intérêt. Seules les personnes morales peuvent être intermédiaires en financement participatif.
II.- Les personnes qui exercent, à titre habituel, l'intermédiation au sens de l'article L. 548-1 et qui ne proposent que des opérations de dons sont également intermédiaires en financement participatif.
III.- Les intermédiaires en financement participatif ne sont pas autorisés à exercer d'autres activités que celles mentionnées à l'article L. 548-1 ou, le cas échéant, celles qu'ils sont autorisés à exercer en leur qualité d'établissement de crédit, de société de financement, d'établissement de paiement, d'établissement de monnaie électronique, d'entreprise d'investissement, d'agent de prestataire de services de paiement ou de conseiller en investissements participatifs. Toutefois, lorsque cette activité d'intermédiaire en financement participatif est exercée à titre accessoire par un établissement de crédit, établissement de paiement ou de monnaie électronique ou une société de financement, cette activité est cumulable avec l'activité d'intermédiaire en assurance. 
L'adoption du statut IFP pour les plateformes de don a notamment pour conséquence de les assujettir aux obligations Tracfin en termes de lutte contre le blanchiment et le financement du terrorisme. Les plateformes doivent s'immatriculer auprès de l'ORIAS (le registre des intermédiaires en assurance, banque et finance) pour obtenir le statut d'IFP.
Qu'elles sont les conditions d'accès au statut IFP pour les plateformes de don ?
Les plateformes de don ne sont pas concernées par la justification des compétences professionnelles 
« Art. R. 548-3.-Lorsqu'elles exercent les activités mentionnées au I de l'article L. 548-2, les personnes physiques qui dirigent ou gèrent un intermédiaire en financement participatif doivent justifier des compétences professionnelles […] » : Seules les opérations de prêts (avec ou sans intérêt) sont mentionnées au I.
Extrait Kbis
Pour s'immatriculer à l'ORIAS, les plateformes doivent fournir un extrait du Registre du Commerce et des Sociétés ayant pour objet social l'activité d'IFP, or certaines plateformes ayant un statut associatif ne disposent pas de cet extrait. Un projet d'arrêté portant modification de l'arrêté du 9 juin 2016 relatif au registre unique est en cours de rédaction pour lever cet obstacle. Ce projet va également modifier cet arrêté par rapport aux conditions d'accès relatives à la capacité professionnelle qui ne s'appliquent pas aux plateformes de dons.
Agent PSP
Si la plateforme encaisse des fonds pour le compte de tiers dans le cadre des opérations de financement participatif, elle doit être agréée a minima en qualité d'établissement de paiement par l'ACPR ou être enregistrée en tant qu'agent de prestataire de services de paiement. S'agissant plus spécifiquement des plateformes de dons, tout dépend ainsi de la manière dont elles interviennent dans la circulation des mouvements de fonds, d'autant plus que, contrairement aux IFP prêts, les plateformes de dons n'ont pas à intervenir après la période de collecte.
Assurance RCpro
Le décret relatif aux obligations d'assurance de responsabilité civile professionnelle publié le 28 février précise que le montant des garanties ne peut être inférieur à 100 000 euros par sinistre et à 200 000 euros par année d'assurance. Il est entré en application le 1er mars 2017. Pour rappel pour pouvez vous rapprocher de CRF Assurances (avec qui nous travaillons depuis 2014) pour souscrire une assurance.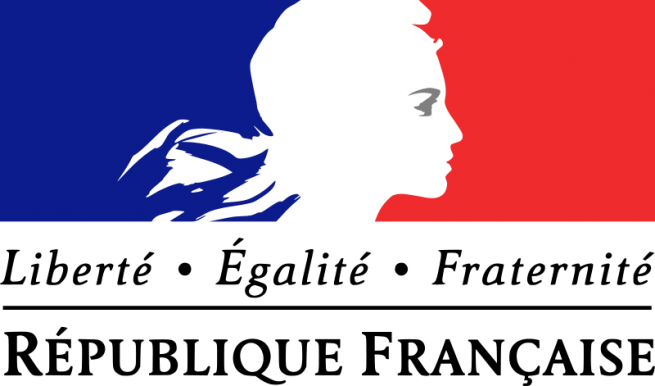 En septembre 2015, Financement Participatif France (FPF) formulait 15 propositions en faveur du développement du financement participatif. L'association FPF et les plateformes de crowdfunding se réjouissent de la publication, ce jour, du décret n° 2016-1453 du 28 octobre 2016 relatif aux titres et aux prêts proposés dans le cadre du financement participatif.
Ces mesures avaient été annoncées le 29 mars dernier, à l'occasion des Assises de la finance participative, par Emmanuel Macron, alors Ministre de l'Economie, de l'Industrie et du Numérique. Elles permettent d'élargir le champ des possibles pour les plateformes de financement participatif, à la fois dans l'univers du prêt et de l'investissement.
Ce qui change pour l'investissement en financement participatif ?
Les plateformes d'investissement, ayant le statut de conseillers en investissements participatifs (CIP), pourront désormais accueillir des projets souhaitant lever des fonds jusqu'à 2,5 millions d'euros, alors qu'elles étaient limitées par un plafond de 1 million d'euros.
Par ailleurs, les CIP pourront proposer, en complément des actions simples et des obligations à taux fixe, des actions de préférence, des obligations convertibles et des titres participatifs sous certaines conditions. Ces mesures permettent aux plateformes de pouvoir s'adresser à un public plus large et de répondre à différents besoins, notamment ceux des coopératives.
Ce qui change pour le prêt en financement participatif ?
Sur les plateformes de prêt, ayant le statut d'intermédiaires en financement participatif (IFP), les contributions des prêteurs étaient limitées à 1000 euros par projet pour un prêt avec intérêt et 4000 euros par projet pour un prêt non rémunéré. Ces plafonds passent désormais respectivement à 2000 euros et 5000 euros.
Par ailleurs, en application de l'ordonnance n° 2016-520 du 28 avril 2016 relative aux bons de caisse, le décret ouvre la possibilité pour les personnes morales de prêter à des entreprises en créant le « minibon », qui pourra être émis via les plateformes de crowdfunding. Les plateformes qui souhaitent intermédier des minibons doivent fournir un service de conseil et avoir le statut de CIP ou de prestataire de services d'investissement (PSI). L'émission des minibons par une entreprise est plafonnée à 2,5 millions d'euros sur une période de 12 mois, et les montants pouvant être investis par les prêteurs ne sont pas plafonnés contrairement aux prêts émis via les IFP. Les minibons peuvent être souscrits à la fois par les particuliers et par les acteurs institutionnels. Le remboursement du prêt en contrepartie duquel est délivré le minibon ne peut être supérieure à un trimestre et les échéances sont constantes.
[CLIQUEZ ICI POUR ACCÉDER AU DÉCRET]
[VOIR LE COMMUNIQUÉ DE PRESSE DIFFUSÉ PAR FPF]
 [Télécharger la note rédigé par Kramer Levin : « La modernisation du régime français de financement alternatif – 5/12/2016]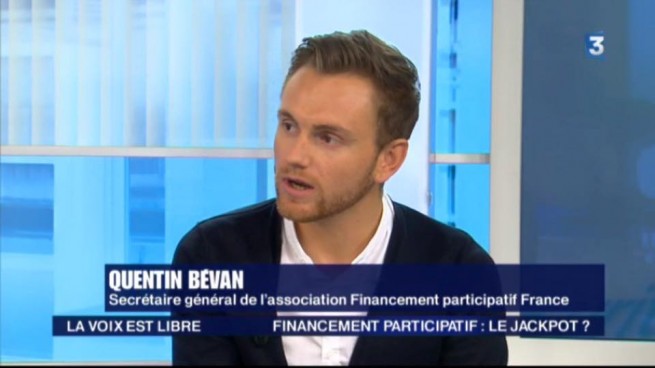 Le 12 mars 2016, France 3 Picardie consacrait son émission La Voix est libre au sujet du crowdfunding. Autour de la table, Quentin Bévan, secrétaire général de Financement Participatif France.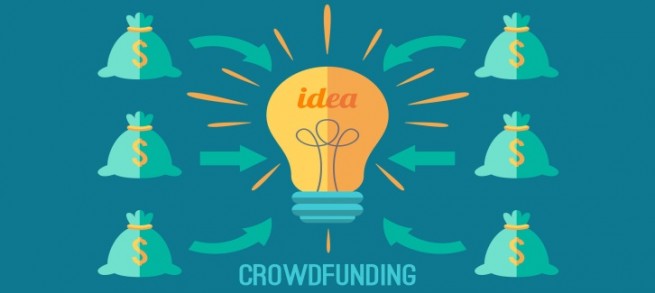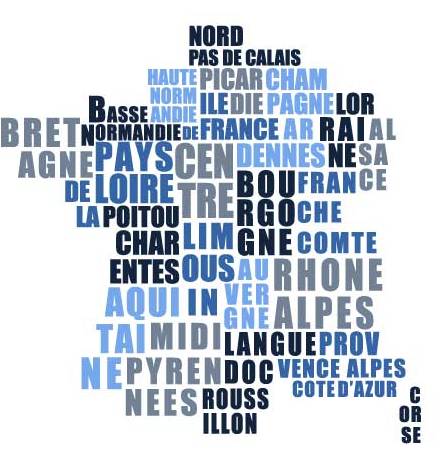 En France, le financement participatif sous forme de don est particulièrement adapté aux projets ayant un impact au niveau local puisque les citoyens qui soutiennent le projet pourront constater par eux-mêmes les résultats et les bienfaits sur leur territoire.  Or, contrairement à l'Etat et ses établissements publics,  les collectivités territoriales et leurs établissements n'étaient jusque là pas autorisés à confier à un organisme tiers l'encaissement de recettes propres pour leur compte en lien avec une opération de financement participatif. En effet, le principe de non-affectation des dépenses et des recettes contraignait les collectivités à mettre en place des régies temporaires pour la gestion des collectes; procédure qui alourdissait considérablement la démarche.
Ce 16 décembre 2015, le décret n° 2015-1670 – portant sur les dispositions relatives aux mandats confiés par les collectivités territoriales et leurs établissements publics – vient ouvrir l'accès au financement participatif pour ces derniers:
Extraits :
« Ce décret, pris en application de l'article L. 1611-7-1 du code général des collectivités territoriales précise les dispositions comptables et financières applicables aux conventions de mandat conclues par les collectivités territoriales et leurs établissements publics pour l'encaissement de leurs recettes. 
Il étend également le champ des recettes dont les collectivités territoriales et leurs établissements publics peuvent confier l'encaissement à un organisme public ou privé. Ces derniers pourront se voir notamment confier l'encaissement des redevances de stationnement des véhicules sur voirie à la suite de l'adoption de l'article 63 de la loi n° 2014-58 du 27 janvier 2014 de modernisation de l'action publique territoriale et d'affirmation des métropoles ainsi que le produit des revenus tirés d'un projet de financement participatif. 
….
« Art. D. 1611-32-9.-Outre les recettes mentionnées à l'article L. 1611-7-1, les collectivités territoriales et leurs établissements publics peuvent confier à un organisme public ou privé l'encaissement de recettes relatives : 
« 1° Aux redevances de stationnement des véhicules sur voirie et aux forfaits de post-stationnement prévus à l'article L. 2333-87 ; 
« 2° Aux revenus tirés d'un projet de financement participatif au profit d'un service public culturel, éducatif, social ou solidaire ; 
« 3° Aux revenus tirés de l'exploitation d'infrastructures de charge nécessaires à l'usage des véhicules électriques ou hybrides rechargeables dans les conditions prévues à l'article L. 2224-37. » 

Ce mercredi 16 décembre, sous le haut patronage du ministre des Finances et des Comptes publics, Michel SAPIN et du ministre de l'Economie, de l'Industrie et du Numérique, Emmanuel MACRON, la Médiation du crédit aux entreprises et l'association Financement Participatif France ont signé une convention de partenariat pour élargir l'offre de financement aux entreprises.
Suivant les termes de cet accord paraphé par Fabrice PESIN, Médiateur national du crédit, et Nicolas LESUR, président de Financement Participatif France, le financement participatif s'inscrit désormais parmi les différents outils de financement susceptibles d'être conseillés par le médiateur aux entrepreneurs en quête de financement. De la même manière, les entreprises dont les dossiers ne seront pas sélectionnés par les plateformes pourront être orienté vers la Médiation du crédit.
Le médiateur a expliqué le sens de ce partenariat quant au rôle désormais significatif du financement participatif auprès des PME/TPE, comme en témoignent les deniers chiffres du baromètre du 1er semestre 2015 réalisé par CompinnoV pour FPF. « Tous les métiers du financement participatif sont concernés par le partenariat [qui a été signé] ce matin et ont un rôle à jouer auprès des entreprises », a précisé pour sa part le président de FPF.
By Nicole V. Hamouche


Advisor, Donors Relations
Crowdfunding came in the US, as a response to the financial crisis and was then exported to Europe. In the Middle East, the Arab Spring, which started in 2010, facilitated by the digital media boom have spurred a mindset that encourages individual initiative. Uprisings and demands for reform have been primarily led by middle class youth suffering from inequitable economic growth patterns and who have been taking a proactive role in advancing their future. New media enabled them assert their identity as individuals as well as the emergence of a certain type of independence.
As governments and large companies fail to generate the number of jobs required for them, many young people are turning to starting their own businesses; with a difficult access to capital. Major banks and financial institutions remain biased in favor of larger and less risky constituencies of the market. Only 8% of bank credits in the region address SMEs and only one out of five companies can get a bank loan – not to speak of equity financing extremely scarce for early stage initiatives – whereby SMEs account for 60% of jobs and represent the hires tank for the future (1). Hence, crowdfunding very naturally appeared in this landscape to fill the financing gap and support a buoyant and creative entrepreneurial scene. It is supported by a highly internet connected and tech savvy generation: in Egypt for instance, almost 40 million people regularly surf the web; more than 200,000 qualified and multilingual professionals work in the ICT sector and the government has set the target of doubling the share of this sector in the national economy to 8.5% by 2020, creating 250,000 new jobs in the process. In Iran, there are 30 million internet users for a population of 80 million inhabitants.
In this environment, several crowdfunding platforms saw the light in the last years, including in Iran – despite the control of the web by the authorities – some of which have already disappeared; the most prominent player being Zoomaal, a reward based – most platforms in the region are – regional platform that covers 22 countries. Zomaal has financed since its start two years ago about 100 projects for USD 1.3 million, which have created 500 jobs. Only one equity based platform, Eureecaa is operating in the region – much less investments but bigger tickets – equity investment being more complex as it entails the issuance of securities, hence serious regulation to protect both investors and entrepreneurs given the "virtual" dimension of the process. It is to be noted that Lebanon has been a pioneer in crowdfunding regulation, under the impulse of Dr Nasser Saidi, former vice Governor of Central Bank and Deputy Chairman of Eureecaa since 2012. However, the crowdfunding industry is still at its early days in the Middle East and many countries are still lacking clear regulations, noting that it was only a couple of days ago, two years after it proposed its original rules, that the SEC securities regulators in the US, approved new crowdfunding rules, allowing start-up companies to raise money from mom-and-pop investors over the internet. Along regulatory issues, online payment is also one of the obstacles that crowdfunding can be faced to in the MENA region. The latter has been addressed by Zoomaal for instance by providing payment solutions adapted to each market through prepaid cards, partnerships with money transferring agencies, etc.
In a crowdfunding market estimated at USD 5.6 billion in the MENA region (3) , driven by the strong penetration of social media, it is worthwhile for governments to put efforts in facilitating the business environment for the industry; especially as it is supporting sectors where both public and private funding is scarce and where demand is huge: art and culture, innovation and creativity, community and civil society projects (education, health, refugees, etc), social entrepreneurship, women empowerment… Zoomaal alone receives about 1000 applications monthly; a very small percentage of which only ends up going live on the platform, given eligibility and selection criteria. Hence, crowdfunding can be viewed by public authorities and by institutional donors as a means to empower specific economic and social sectors all the while a risk selection tool; to financial investors as well.
Most of investors in the Middle East today are culturally cautious and try to avoid ventures with an uncertain return on investment. Crowdfunding does give them some comfort from this standpoint: validation by the crowd ensures, to some extent, the viability of the project and creates a community of early adopters who will accompany the growth of the initiative. Also, the marketing buzz embedded in the crowdfunding campaign is a substantial competitive advantage with respect to traditional funding as well as the rapidity of the process – a campaign lasts 2 months on average, much faster than shopping around for a classical fund raising. This is why venture capitalists are now looking at successfully crowdfunded initiatives to fuel their pipeline and partnerships are being established between both players. Crowdfunding does not substitute to VCs and angel investors; rather it constitutes a layer in the financing scheme of the life of a company/an initiative. It is not by chance that major corporate investors, VCs and private equity players are leaning on Kikcstarter and the likes in the West.
In the East crowdfunding not only holds a financial mission but also an important social capacity as it empowers and enables the youth. This mission is particularly dear to Zoomaal, the platform based in Lebanon, which not only provides an infrastructure for fund raising but also engages in capacity building activities and partnerships with major accelerators in the region such as FlatsixLab in Egypt and Oasis 500 in Jordan and corporates such as Intel and Zain bringing exposure and opening doors to candidates, which are in need for this kind of support as much as for financing, if not more. The uniqueness of Zoomaal's business model also stems from the matched funding challenges it launches regularly in partnership with international donors such as the British Council and Hivos. Challenges are competitions on a pre-defined theme: education, social innovation, women at the front line,etc whereby each dollar pledged by the crowd is matched by a dollar from the institutional donor, generating a significant multiplicatory effect: between 2x to 4x the initial funding on average; and it can go much higher; the Women pioneers' challenge having reached a 9x multiple: a 20 000 USD initial budget ended up funding USD 180 000 of projects. One of the cornerstones of Zoomaal's model is the interest it draws from the Diaspora: 50% of the contributions on the platform come from the Arab Diaspora, who is keen on giving back to the country of origin. Even the Central Bank in Lebanon in capitalizing on this fundamental trend is an initiative to be announced in 2016.
Crowdfunding can create novel partnership opportunities for institutional investors and governments, allowing them to achieve broader impact with existing funds. They can tap crowdfunding technology to support coinvestments in entrepreneurs and SMEs that have demonstrated traction in their own communities, and then measure their outcomes over time. Major players such as the European Commission and the World Bank have started to look at the model in the scope of their involvement in developing countries. In Lebanon UNDP already uses Zoomaal's platform to raise funds for its rural development projects. For a region faced with the challenge of creating almost as many jobs as currently exist and of giving hope and dignity to its youth, crowdfunding is one potential inclusive solution that is worthy of serious exploration; as it could also very much fit with the sharia compliant finance market, which is significantly sizeable. The snow ball effect of such a model is bound to inspire youth and motivate them to endeavour; stay in their homelands and contribute to their own future. Initiative is freedom, badly needed in the region and crowdfunding allows initiative.
(1) Source: World Bank
(2) (foot note) Private companies were previously allowed to solicit only accredited investors – those with a net worth of at least $1 million, excluding the value of their homes, or annual income of more than $200,000.
(3) Source : Massolution