LE CALENDRIER DES ÉVÉNEMENTS
ECN Convention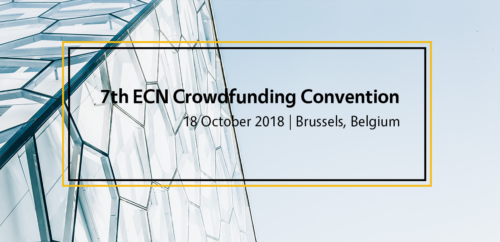 The 7th ECN Crowdfunding Convention: Defining the future of European Crowdfunding Service Providers
Crowdfunding is an established form of alternative finance for start-ups, small and medium enterprises (SMEs), real estate and renewable energy. It represents intermediation through a digital platform matching fundraisers with prospective investors, irrespective of whether that funding leads to a loan agreement, equity stake or to another transferable security-based stake. However, absence of a unified European-wide regulatory framework for Crowdfunding Services Providers for business complicates the further development of crowdfunding as one of the most innovative alternative financing schemes.
After five years since the launch of ECN, the European Commission has now proposed regulation « European Crowdfunding Service Providers (ECSP) for business » covering both, lending-based crowdfunding and investment-based crowdfunding. The proposal is designed to ensure transparency, customer protection and platform operations and if successful, will boost capital formation and investment opportunity across Europe.
The 7th ECN Crowdfunding Convention will take an honest view at the proposal, framed by the realities of the political discourse and options in the EU policy process. We will seek open discourse on the proposal and its possible adaption. The Convention will be organized as an adjoint event to FECIF's Conference taking place on the 17 October 2018.
All information on the website : https://eurocrowd.org/ecn-crowdcon-2018/