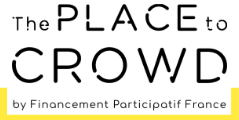 EXHIBIT AT
The place to crowd

You want to be more visible on the event?
The stand costs EUR 1400. It includes:
• a desk with two stools
• 3 tickets
• your logo on the exhibitors' page website
• an invitation to the closing cocktail
DOWNLOAD THE EXHIBITORS' GUIDE
Please, complete the form, we will get back to you as soon as possible.
They will be on the stands' forum: